From the moment we bought our house in January I knew I wanted these shelves somewhere in our house. Yes, it did take me nine months of begging my husband for him to build these for us. After he got them done he turned to me and said "I wish I didn't hold off on making those because it was so easy!" Since our bathroom is on the smaller side, I figured it would be beneficial to have these in there for storage and small decorations. Nothing is worse than decorations/extra toilet paper/etc on top of the toilet bowl – especially in a small bathroom! These are the perfect mix between rustic and farmhouse decor.
List of material/tools needed:
lumber – 2×8 plank
wood stain
tape measure
drill/screw driver
pencil
level
sand paper
rag (to stain the wood)
pipe brackets (these come with screws and anchors)
Step one: Measure and cut your lumber into three equal sized pieces. We measured the wall over the toilet bowl and decided that 18 inches long would be perfect. I think this is a pretty standard measurement unless you're putting these shelves on a big wall.
Step two: Sand down the pieces of wood that you cut until to reach a smooth finish.

Step three: Stain each piece of wood. We used Satin Varathane Stain + Poly in the color mahogany. I like the look of dark wood but not too dark so we only did one coat of the stain and it came out really pretty! I suggest only doing one coat if you still want to clearly see the natural grain in the wood. Let dry overnight.
Step four: Measure where you want to place your pipe brackets onto your wood, we went with four inches from the outside. When you put the pipe parts together, be aware that they can be screwed in unevenly, you'll want to check that before screwing your bracket to your shelf. Also making sure that the pipe is even with the edge of the shelf so your shelf is flush with the wall.
Step five: Mark where you want each shelf to go –  we placed them one foot apart from each other but that will vary considering how high your ceiling is and how much space you have to work with. Level your shelves and start drilling each shelf in!

Step six: Admire your shelves. Again, and again.
Before and after of our shelves!
If you recreate these, I would absolutely LOVE to see your spin on it! Tag me in alllll the home decor photos please!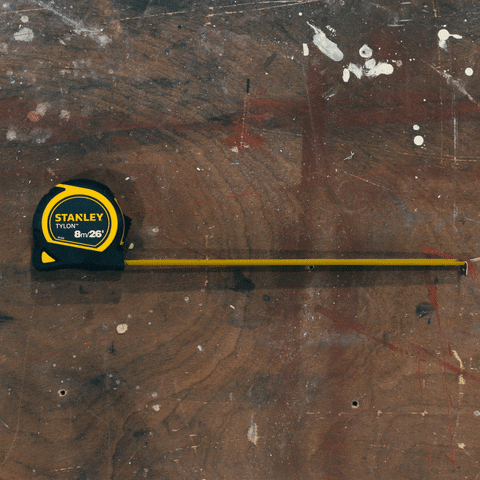 Happy building!
xo Mama Fusco